access:Cinema
Chevalier
Biography, Drama, History
Wednesday 6th December, 8pm
€8 Full Price and €5 Concession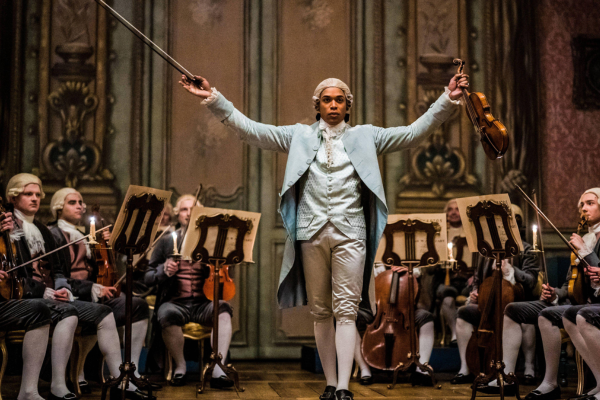 Based on factual story of composer Joseph Bologne, Chevalier de Saint-Georges, the illegitimate son of an African enslaved and a French plantation owner, who gains success in French society as a composer before an ill-fated love affair.
18th century France. Bologne rises to improbable heights in French society as a celebrated violinist-composer and fencer, becoming part of Marie-Antoinette's royal inner circle.
However, Bologne falls out of favour with the Dauphine and her court when he tries to become head of the Paris Opera, and also gets embroiled in an ill-fated love affair with a married woman.
Produced by Irish company Element Pictures, and featuring a tour-de-force performance from Kelvin Harrison Jr. as Bologne, Chevalier throws the spotlight on a brilliant composer and violinist, who has been previously forgotten.
Directed by Stephen Williams
Stars Kelvin Harrison Jr., Samara Weaving, Lucy Boynton, Minnie Driver
Film runs for 108 minutes
Rated 12A
"

★★★★ With a stunning turn by Harrison, Chevalier is the kind of dramatic biopic worth watching

"
Mae Abdulbaki, Screen Rant
"

★★★★ …Chevalier retrieves an extraordinary Black life from historical obscurity and deems it biopic-worthy

"
Ellen E. Jones, The Guardian