access:Cinema
Oppenheimer
One of the biggest films of 2023!
Wednesday 4th October, 8pm
€8 Full price. €5 Concession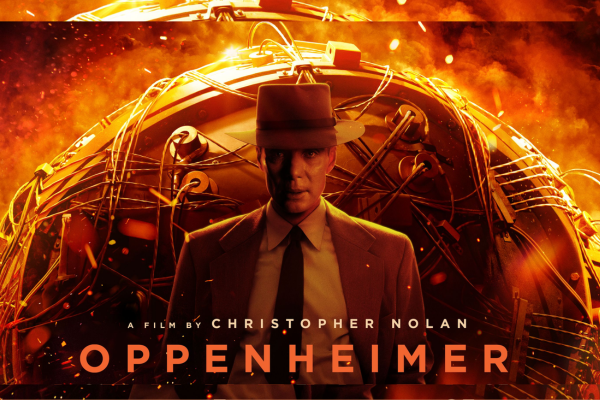 Christopher Nolan's epic biopic focusing on the life of physicist J. Robert Oppenheimer.

Drama. Biopic. History.
Oppenheimer is famed for his work leading to the Manhattan Project, the US effort to create an atomic bomb during World War 2. In the aftermath of the bombings of Japan, Oppenheimer became increasingly critical of further atomic development, putting him on a collision course with powerful US politicians.
This remarkable film is a cinematic spectacle like few others, equal parts awe-inspiring and solemn. Nolan explores Oppenheimer's interior, personal and professional life with startling clarity, aided by tremendous performances from Cillian Murphy and a cast of acting greats, with often breath taking visual and sound design.
Directed by Christopher Nolan
Film runs for 180 minutes
Suitable for Ages 15A
English Language
Stars: Cillian Murphy, Robert Downey Jr., Emily Blunt, Matt Damon, Florence Pugh
The World Forever Changes
"

★★★★★ This combustible and relentlessly paced biography of the 'father of the the atomic bomb' is a contender for Christopher Nolan's best film

"
David Jenkins, Little White Lies