By Paul Curley & John Currivan
Polar Bear and Penguin
For Ages 5+
Saturday 21st October, 2pm
Tickets €10, €35 for a family of 4 
Add 4 tickets to your cart to activate discount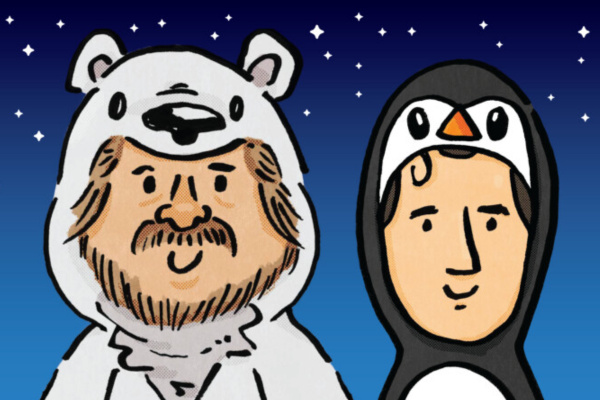 A charming tale of our time, infused with humour, friendship and fish!
Written especially for young audiences, This is a tale of an unlikely encounter between a Polar Bear and a Penguin. The story of polar opposite characters meeting for the first time, getting to know one another and learning how to survive in a world that is melting beneath their feet...paws...flippers.

Written and performed by Paul Curley, who brought us shows THE DIG and Bake!, and John Currivan who brought us The Bockety World of Henry & Bucket. These two creators bring this quirky and relevant play for young audiences to life! Award-winning director Ian Cameron joins the team along with designers Ger Clancy and Sarah Jane Shiels and composer Denis Clohessy.

Originally developed by Paul Curley and Draíocht with the support of The Arts Council YPCE Project Award & Meitheal CPS – A Branar Initiative and is presented with the support of an Arts Council Touring Award.