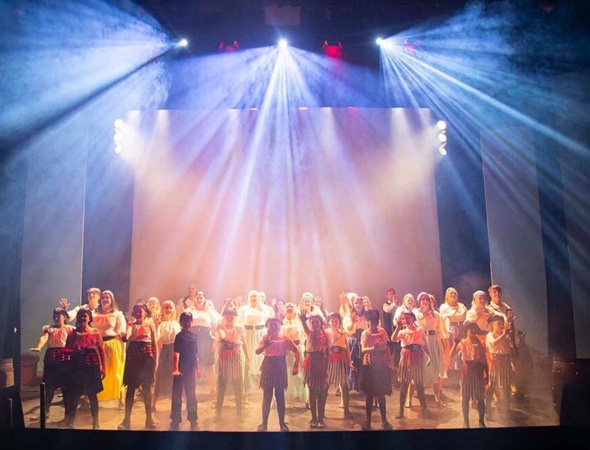 Make a donation today and help us ignite the arts in Laois!
We are committed to being a centre of excellence for creative engagement between artists and the community. Since Covid-19, our fundraising has never been more crucial to keep that commitment. Your support goes a long way in providing opportunities for artists as well as helping us grow audiences for their inspirational work.
Although part-funded by the Arts Council and Laois County Council, we rely heavily on extra support from generous individuals and organisations who share our belief in the positive impact of arts and cultural engagement across our whole community.
Since opening in 1999, community fundraising and corporate donations have been vital to ensure we bring the arts to life in Laois, through thousands of live performances, online events, gallery exhibitions and workshops for adults and children of all ages and backgrounds.
With your support we can help enable and support artist's and audience's hopes, dreams and ambitions and keep Dunamaise even more open and accessible.
If you cannot donate, please support us in other ways by buying a ticket, becoming a Friend of Dunamaise, subscribing to our online channels or just spreading the word about Dunamaise events!
Please make a donation today or when booking tickets. Thank you!