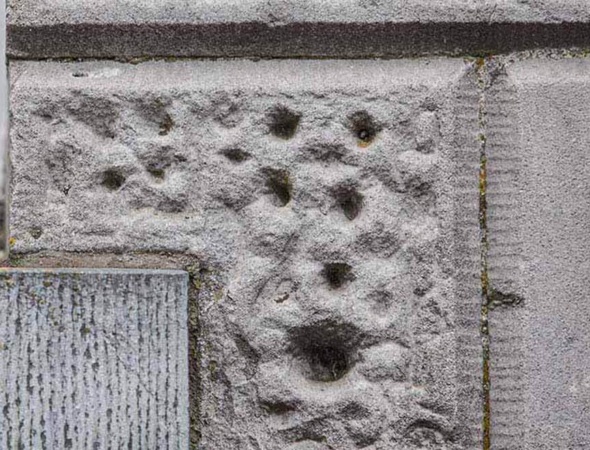 Dunamaise has recently undertaken to develop a wider practice of deep welcome for all. This [Deep Welcome Diversity & Inclusion policy] will embody our commitment to growth in all areas of accessibility.
To make an accessible booking or enquiry, please contact our Box Office directly on 057 86 63355 or info@dunamaise.ie
The Main Street entrance to our building is accessible. Enter through the large gateway to the right of the Courthouse on Main Street.
There are ground floor and first floor toilets for wheelchair users.
Designated wheelchair seating is available in the auditorium but must be pre-booked.
A lift is located to the right of Box Office for access to our Mezzanine Bar, Gallery, Boardroom and another accessible toilet.
All accessible seating must be booked in advance. If you need further assistance or have special access requirements, please let us know and we will do our best to accommodate you. Please contact us ahead on 057 866 3355 or info@dunamaise.ie
We can facilitate early access to the auditorium by request to staff on arrival before the show.
There are baby changing facilities located in our toilets on the ground floor.
Buggies, Pushchairs & Carrier Seats are not permitted in the auditorium for safety reasons. We can safely store them during the event.
Dunamaise is a breastfeeding friendly venue.
We have a Hearing Loop System installed in our auditorium and Box Office. Please switch your hearing device to the T position in order to use the system.
Guide Dogs are welcome to attend performances with their humans. Please book in advance so we can assign you an aisle seat with space for your guide dog.
Our staff has received training in welcoming visitors with visual impairment. If you are new to Dunamaise, please feel comfortable to ask a staff member to assist you.
[Click here to download our Welcome Guide]. This guide contains pictures and information about visiting Dunamaise Arts Centre.
Warnings regarding the use of these effects are posted and announced before the performance.
Feedback
In accordance with our 'Deep Welcome' policy, we are always happy to receive any constructive feedback regarding our facilities and on how we can improve accessibility for all. Email info@dunamaise.ie or review us on our Euans Guide Review page.