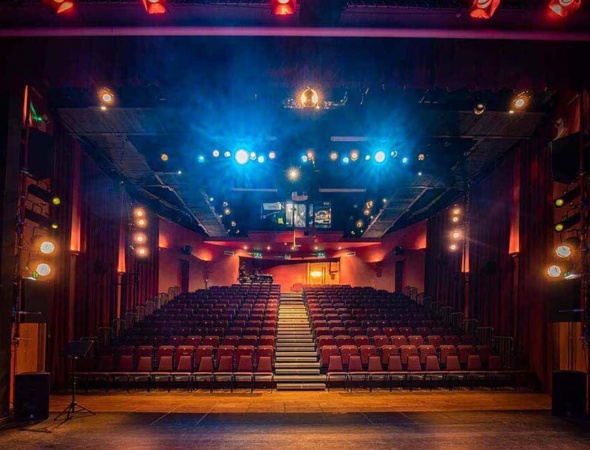 Host your event at Dunamaise!
Can we help bring your creative ideas to the stage or screen and connect you with our wonderfully supportive audiences?
Are you looking for a welcoming creative space for your class, seminar or meeting?
The stage, screen and gallery are programmed anywhere from 3-18 months in advance. We add new events where possible throughout each season, but the longer lead-in, the better.
Our Gallery and Mezzanine Bar are each perfect for private parties, launches and bespoke events. We are fortunate to be centrally located in Downtown Portlaoise, the hub of Laois nightlife for that essential launch, celebration or after-party!
How we can help
Maybe you have it already figured out or maybe you're still getting there
We've put together some helpful prompts to think about when planning an event at Dunamaise. These elements will help us find available dates within the season programme and maximise the audience for your event.
If you are new to Dunamaise, we can advise on what would work best for you, your event and your audience.